About the Family Behind Airfield Boat & RV Storage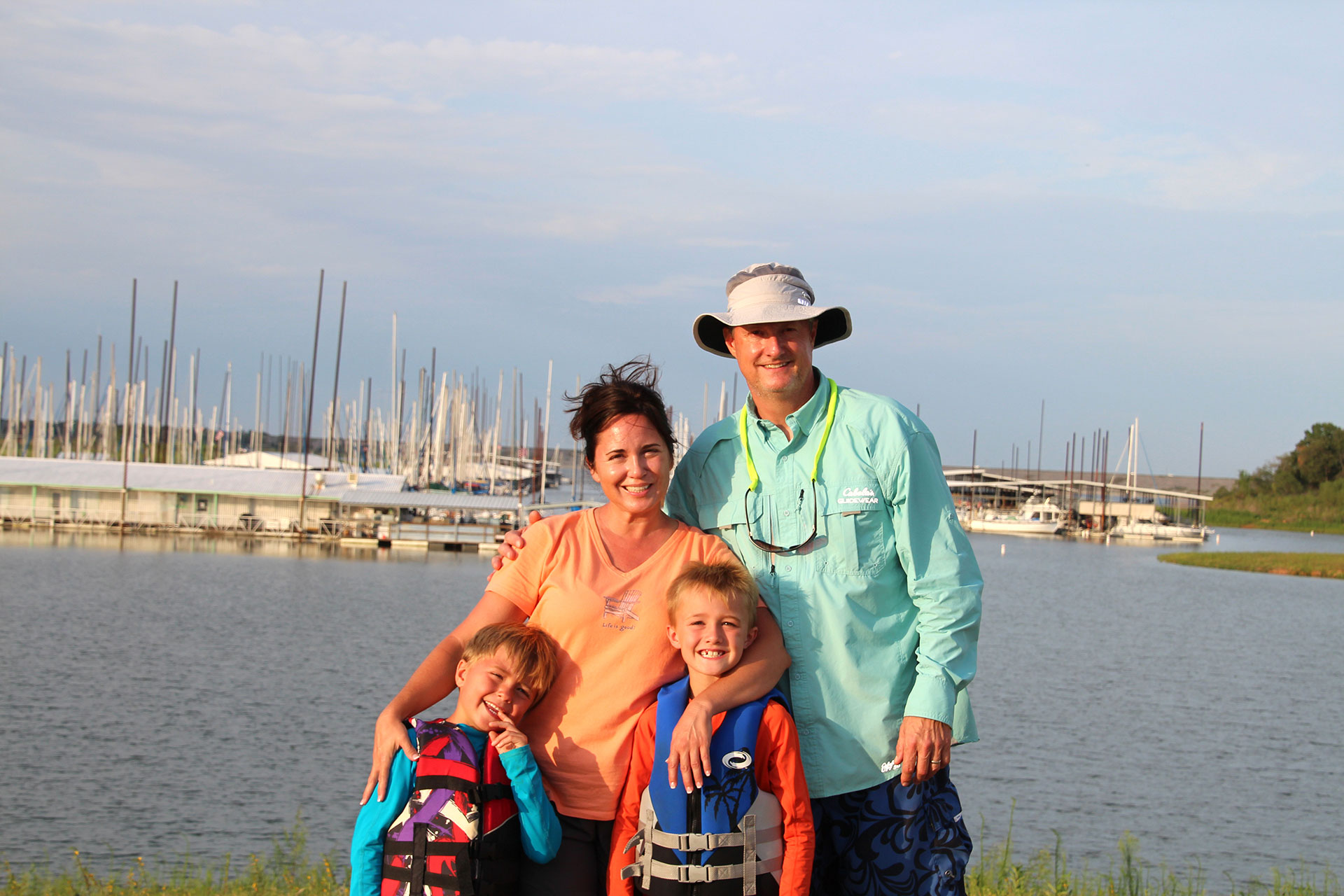 Family Owned and Operated
David took the boys and I to the Tarrant County RV Show in Fort Worth one icy, January day. We were just going to LOOK around and let the boys RUN after being cooped up! A camping friend jokingly advised us NOT to take a checkbook! We came home with a 32' KZ Spree bumper pull and haven't looked back! Best thing we ever bought! Some of the best memories we've made with our boys are times that we have been out camping! It's still our favorite thing to do!
We still have the KZ Spree but we are on our 3rd camper now! We've learned a lot about RVs and camping over the past 10+ years. One big thing we learned early on was the importance of keeping our camper out of the sun and the elements.
How we got into the Boat & RV Storage business
We heard about Mr. Clark and his enclosed RV storage buildings outside of Justin. We got on the waiting list and once we moved in, we never left! When Mr. Clark was ready to retire, we worked hard to buy the property and it has been such a blessing!
Like all RV'rs know, RV people tend to be GOOD people! It's good company! We've met so many individuals, couples and families that share our love of camping, boating and a road trip! We have been grateful to learn from those that have been doing this far longer than us and we have enjoyed the opportunities to help families new to RVs, camping and boating get their gear and systems set up!
Come join us! We are a small facility with a big heart and we are always working to EARN your business! David and I will always be just a call or a text away!
Come store with us!
– Karen McLamb