Fully Enclosed RV, Boat & Vehicle Storage Units

The fully enclosed 40′ unit can store most mid-size motorhomes, campers, boats, or trailers.
Storage doors are approximately 14′ tall.
The fully enclosed 50′ unit can store most full-size, Class A motorhomes, large 5th wheel campers or a combination of things on wheels.
Storage doors are approximately 14′ tall.
Unit sizes are approximate.
Client should plan to leave a small margin of space around the perimeter of the unit for building maintenance.
Your boat or RV will be completely sheltered from sun, wind, rain, and hail, which will greatly reduce weathering, storm damage, and maintenance costs.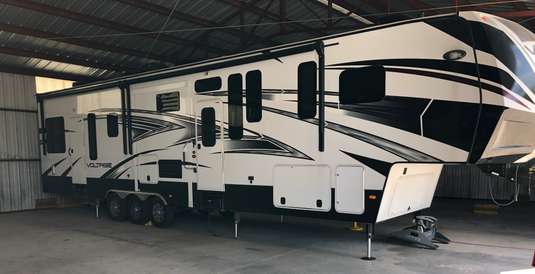 Not just COVERED storage…

FULLY ENCLOSED

storage!
Concrete floors
All surfaces paved to/from the road
Electricity in each unit
Dump station & water on site
24/7/365 access
Month to month leases
No long-term commitment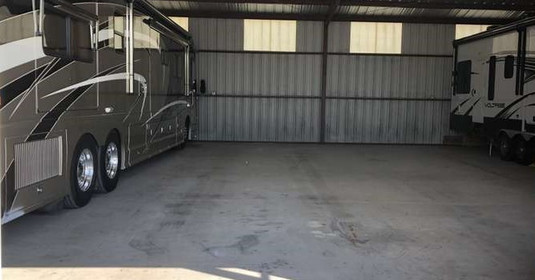 Our boat & RV storage facility is near Clark Airfield, and just minutes from Denton, Argyle, Roanoke, Northlake and Robson Ranch.
10114 Clark Airfield Rd. Justin, TX 76247